Designing Consensus garners praise from a variety of quarters: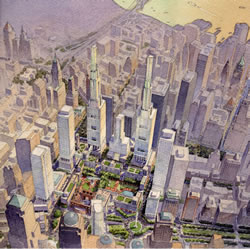 Alexander Garvin, former vice president for planning, design and development for the Lower Manhattan Development Corporation, says "At long last we have a great book on public participation in the planning process. Designing Public Consensus presents examples of the interaction between architects, planners, landscape designers, engineers, and the public. More important, Barbara Faga presents situations when that interaction has worked, when it has not, and why. She is able to extract, from what she has dubbed "civic theater," practical recommendations for professionals who practice in a democracy that requires such interaction."
Jay Williams, Mayor of Youngstown, Ohio, comments that it's "full of lessons and perspectives of significant benefit... I very much intend to 'preach the gospel' as communicated in (the) book."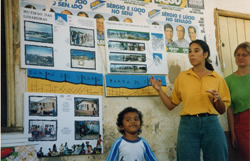 Urban Land: "Designers and planners, as well as developers, who need to gain public consensus for their plans should buy and study this book. A much deeper appreciation of the twist and turns in the road ahead will be gained, along with advice on how to navigate them,"
Green Places: "you will find that Faga's book is a thoroughly good read and a resource that you will return to again and again."
Planning magazine: "this is serious stuff from someone who's done time in the sausage factory."